Check Out our new hours.
New Hours for our Smoothie Bar
Mon-Fri 8:30-6 Sat 8:30-5
Need a
MENU
Call Ahead 912.368.7803
Cold and Flu Season is here!
HybridCR Rapid Immune Defense
Take the 30 Days to Health New Years Challenge
Get a Jumpstart on your New Year with our 30 Days to Health Challenge!
A program of Cleansing and Fasting.Take the Challenge, you won't regret it!
Download the PDF and get started today!
Autism
Every Child is Unique
Here's a few tips on supplementation and diet
that might be helpful.
EVERYDAY
Find us on MYBASEGUIDE
Active Duty Military, Retirees, Veterans & their Families.
Find us on the MyBaseGuide APP.
We carry an extensive line of
Hemp CBD enhanced products, with diverse delivery methods and strengths to suit your needs. Check them out!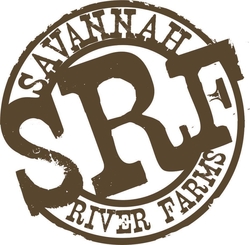 We carry a selection of Grassfed Beef, Pastured Pork and Free Range Poultry & Eggs. No steroids, antibiotics, added hormones or animal by-products are used.
CBD Vapor oils and active duty military
To ensure continued support and cooperation for our brave active duty customers. We have been asked to notify you.
Effective Immediately Per Base Command Active duty
SHALL NOT USE CBD VAPOR PRODUCTS
CBD use is a new science and accuracy of testing has not caught up with contemporary science or protocols. We will keep you updated on any changes as they become available to us.
Talk to us about Alternatives for Pain, Anxiety, Stress and PTSD.


Why You Should Use Natural Deodorant
Learn more about the dangers associated with conventional deodorants and antiperspirants, and discover safer, natural deodorants.
by Mother Earth Living
Blessing and Smudging Herbs.
Never Smudged a House, want to know which herbs to use for what?
Here's a great article on smudging and blessing herbs and traditional Native American smudging rituals.
Want to Learn How to Protect Children Against Pesticides!
Tired of pulling the little stickers off your fruits? Read them before you purchase your fruit to see if your fruit is Conventional, Organic or GMO (genetically modified).
Farmers Foods now accepts EBT