Grass Fed Organic Meat From Savannah River Farms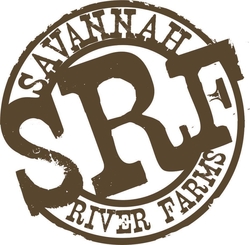 We carry a selection of Grassfed Beef, Pastured Pork and Free Range Poultry & Eggs. No steroids, antibiotics, added hormones or animal by-products are used.
The meat comes from Savannah River Farms, owned by the Deen family in Newington, GA. They are fifth generation farmers who use only natural and humane methods on their farm. They are members of Slow Food USA, APPPA, Georgia Organics, Local Harvest, and Animal Welfare programs and adhere to all of their practices and guidelines.
Let us know if we do not have the particular cut of meat you desire and we will try to order it for you. Meat and eggs can be ordered in bulk with advance notice.
For more information call us at (912) 368-7803 or come by our store.